"He will pay attention to their prayer of the destitute and will not despise..."
– Psalm 102:17 (via theloverstraces)
"Christ alone is the one for me…."
"Divine affections, not Divine will…"
"The present, a present to present our present of Christ to those of the present."
"The time has come to stand for all we believe in!"

"Make no mistake: if He rose at all it was as His body; if the cells'..."
– Telephone Poles and Other Poems, John Updike.
Good Friday →
sotaedify: I guess everyone knows and remembers the Lord for what he has done for us. Although I know that Good Friday was yesterday, i just thought that I share something rather interesting that I have never thought or heard of from the message. As we all know, Christ died for us… But I found out that…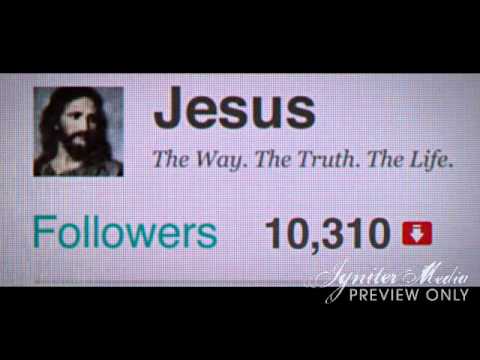 The past week has been a holiday for me and for many of us students in Singapore. In this week I have found rest in the Lord and He has kept me going. I admit that the first few days were really slow work wise, however in those times, I have had the time to reflect and ponder of my relationship with Christ. The has passed very fast and there is endless work as most people know, whatever age we...
"Greater love hath no man than this, that a man lay down his life for his..."
– John 15:13
"For me - Nothing but the blood of Jesus…"
"We are in one earth under God, and we each are one person under Him"
The Troubles Of The World
I'm sure we all know what is going on in this time and age, calamities are becoming more frequent, wars and disputes are breaking out, unrest is everywhere we turn. In this time, we must recognise God for who He is and draw near to Him. Everything under heaven has happened for a reason, from the failure in your exams to the catastrophes that kill millions around us. But we must see...
Time
Remember! There is a time for everything,     and a season for every activity under the heavens:  a time to be born and a time to die,     a time to plant and a time to uproot,   a time to kill and a time to heal,     a time to tear down and a time to build,   a time to weep and a time to laugh,     a time to mourn and a time to dance,   a time to scatter stones and a time to gather them, ...
Representations of God
In Genesis, Jesus Christ is the Seed of the Woman. In Exodus, He is the Passover lamb. In Leviticus, He is our High Priest. In Numbers, He is the Pillar of Cloud by Day and the Pillar of Fire by Night. In Deuteronomy, He is the Prophet like unto Moses. In Joshua, He is the Captain of our Salvation. In Judges, He is our Judge and Lawgiver. In Ruth, He is our Kinsman Redeemer. In 1st and 2nd Samuel,...
"What I say to you, I say to everyone: 'Watch!'"
– Mark 13:37 (NIV)
"Whoever dwells in the shelter of the Most High will rest in the shadow of..."
– Psalm 91:1 (NIV)
"If you broke up with someone, a friendship, a relationship, and you didn't..."
– 1 Corinthians 13:8
"When you love someone, you will feel their pain."
"There was only one guy in the whole bible that Jesus ever personally promise a..."
– Shadow, American Gods, Neil Gaiman
Perfect
You are not perfect, but in God's eyes you are perfect… Perfect lies in the human imperfect.
The Bliss of Love Between Friends
I justy felt that i had to blog this- Have you ever felt that there was a friend that would stick next you no matter what? Or you desired to find one? I couldn't believe it when I found that friend. After being best friends for only a year, I hae realised that there is nothing more I want than that friend to keep me company and to talk to me. I did not expect to find that friend so fast,...
4 tags
3 tags
Riddle
From a Magic the Gathering novel: "I'm stronger than any foe, yet I have never won. I always promise and always betray. I am here tomorrow and gone today. To live with me is cruel, and with me is crueler still. What am I?" For the fun of it and for those who like riddles. I will give the answer eventually. Realised it waas sort of meaningful in a weird way.
7 tags
4 tags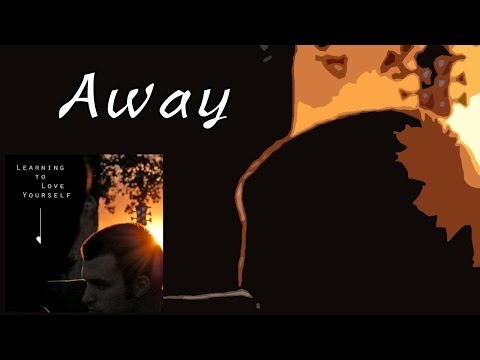 "Two things are infinite: the universe and human stupidity; and I'm not..."
– Albert Einstein
"Who you choose to be around you lets you know who you are. "
– Han, The Fast and the Furious: Tokyo Drift
5 tags
5 tags
5 tags
"REALITY IS MERELY AN ILLUSION, albeit a very persistent one."
– Albert Einstein
4 tags
"When you realise that something transcend description by mere outward..."
"If A is a success in life, then A equals x plus y plus z. Work is x; y is play;..."
– Albert Einstein
"Gravitation is not responsible for people falling in love."
– Albert Einstein
4 tags
5 tags
"From the moment we enter this life, we are in the flow of it. We measure it and..."
– Esenheim, the illusionist
"Everything you've seen is an illusion, it's a trick."
– Eisenheim, the illusionist